One of the valuable features of Offsite is its integration with Gmail, which is perfect for customer relationship management (CRM) purposes. This integration allows you to easily save contacts directly from your Gmail account to Offsite. Here are the steps to set it up:
Open the Settings tab by clicking on the gear icon in the Offsite extension.
Ensure that "Offsite for Gmail" is enabled.
Configure the contact board to save your contacts according to your preferences.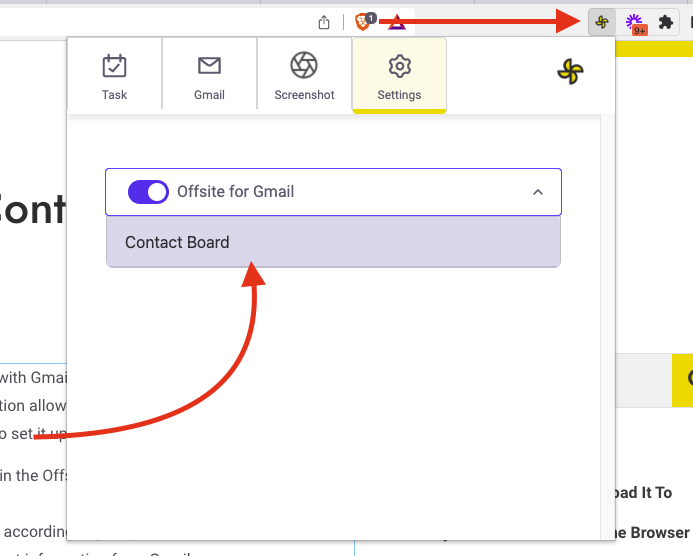 Select which fields you want to use to collect contact information from Gmail.
Click the "Save" button to save your settings.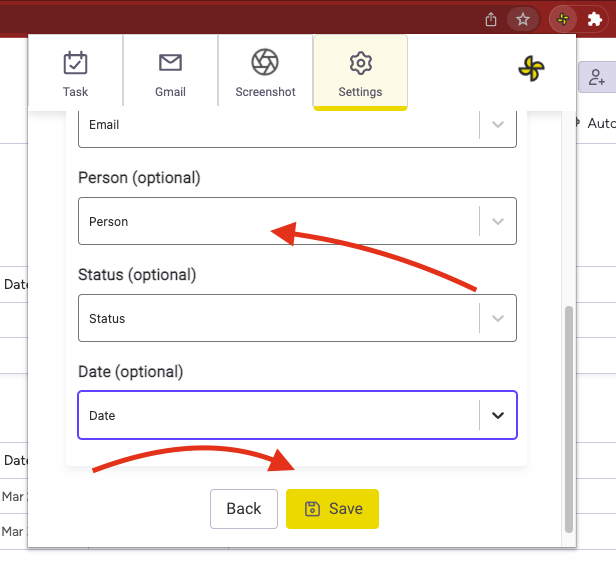 Add contact and assign / create deals
Go to your Gmail account, open an email, and click the Offsite button.
A pop-up window will appear on the right side of the screen where you can enter all the necessary contact information, including defining the company, and type, and assigning or creating deals.
Once you save the contact, it will be automatically added to your connected monday.com board.

By following these simple steps, you can streamline your CRM process and save valuable time. With Offsite's integration with Gmail, managing your contacts has never been easier.