In this tutorial, we will cover how to create tasks in monday.com using the Offsite extension.
Step 1: Install Offsite Extension
Before creating tasks, ensure that you have installed the Offsite chrome extension.
Step 2: Open Offsite Extension
Once you have installed the Offsite extension, click on the Offsite icon in the top right corner of your browser to open the extension.
Step 3: Select Your Board
Next, select the monday.com board where you wish to add your task. You can use the search bar to find the one you need if you have multiple boards.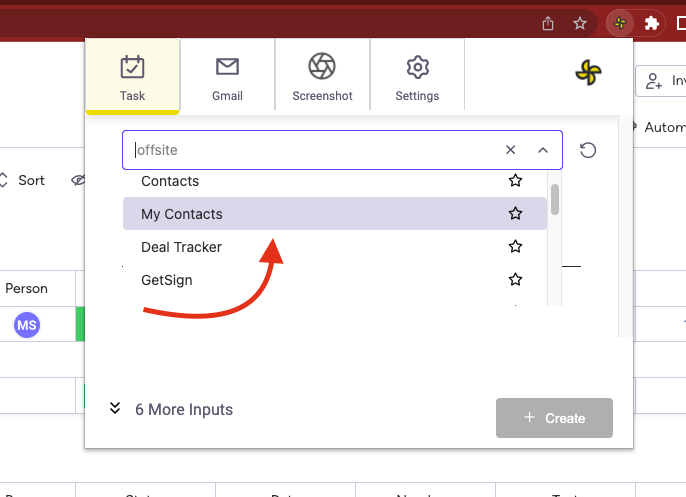 Step 4: Create Your Task
Now, it's time to create your task. Fill in the fields that correspond to each of your monday.com board columns with the task name. Be sure to include any additional information that may be relevant to the task, such as due date, status, and priority.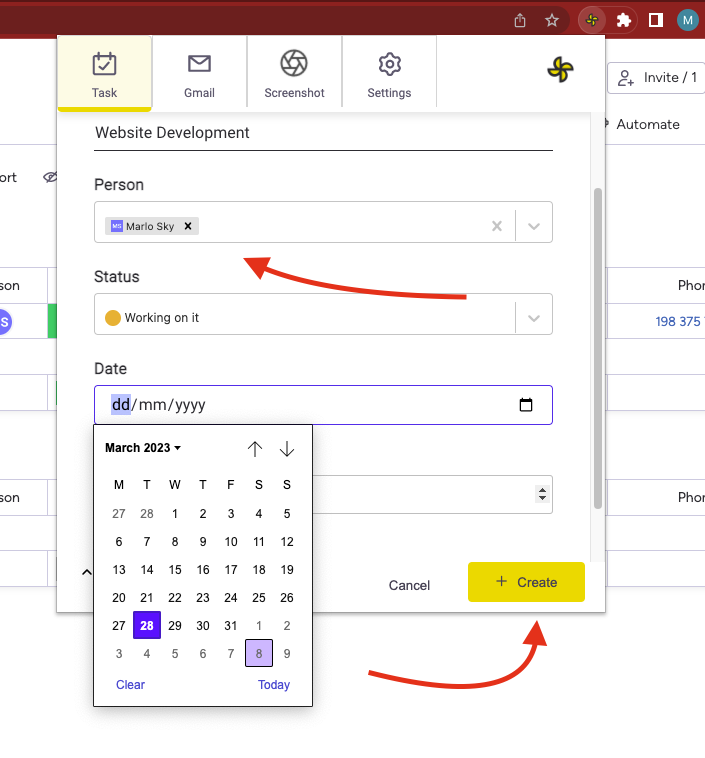 Step 5: Save Your Task
Once you have filled out all the necessary information, click the "Create" button to save your task in your monday.com board.
That's it! You have successfully created a task in monday.com using the Offsite extension. Repeat these steps as needed to add more tasks to your board.